Many Thanks To The Sponsors
GRANT SPONSOR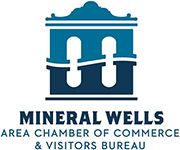 Make Grow At Clark Gardens a full family vacation. To find hotels, activities, and much more about Mineral Wells, check out Visit Mineral Wells.


PLATINUM SPONSORS
ART SPONSORS
GOLD SPONSORS
SILVER SPONSORS
BRONZE SPONSORS
---
Sponsorships Available for 2023 Grow at Clark Gardens
Use the sponsorship form button below to access sponsorship information and forms.

Help support a local 501(c)3 non-profit to make an impact in your community.
2023 Vendor Market
March 25, 2023 | 9:00 am to 5:00 pm | East Tent

Clark Gardens is now accepting vendor reservations for Grow At Clark Gardens 2023's vendor market. In hopes to attract a large event attendance Clark Gardens will only be hosting the vendor market one day. On this same day there are also plans to tie in a BBQ cook-off, children activities, educational stations, and live music throughout the property.
Vendor spots are open to all companies that have something to sale while at the market. If your company/organization would like to be involved but does not have something tangible to sale, while at Clark Gardens, contact our team to see if an education station would be a better fit. Example of an education station would be MSB Chickens. MSB Chickens will not be selling any products but will be educating attendees on raising chickens.