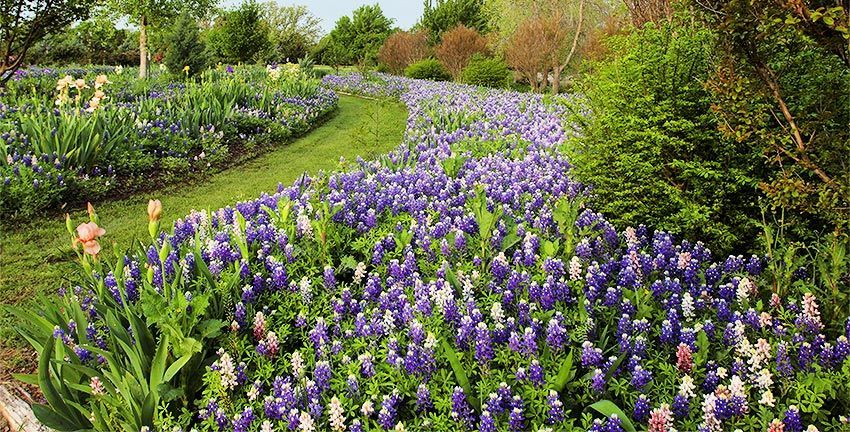 Being respectful and caring of the gardens and all who visit...
Smoking and Litter
Smoking and tobacco products and devices are strictly limited to designated areas at the History House and the Admissions Area Public Restrooms. Smoking is not allowed in any other area including pavilions, tents and open areas throughout the garden. This policy is strictly enforced.
We care about the environment. Please dispose of waste in recycle bins when appropriate. Do not litter.
During private events and weddings certain areas of the garden will be off limits.
Tour groups may reserve pavilions in advance. Non tour garden guests may not use these pavilions during the allotted reservation time.
Train station: please do not allow children to climb on or touch any of the G Scale Trains or tracks.
Garden guests are encouraged to wear closed toe shoes. The garden is home to spiders, insects, wild animals and snakes. We encourage caution while walking through the garden.
The hours of operation are strictly enforced. Guests are expected to observe those hours. Garden gates are locked at 5:00 pm (Sunday) and 6:00 pm (Monday-Saturday).
Tripods may not interfere with other guests or block garden pathways.
To protect the plant collections Please do not stand or walk in garden beds or on rock or brick borders. Active sports and games are not permitted. Prohibited games and activities include, but are not limited to: kites, Frisbees or other plastic discs, roller skating, bike riding, footballs, baseballs and soccer balls.
Do not pick flowers, leaves or collect seeds.
Do not take or harm any of the wildlife. Please do not feed wildlife (this includes squirrels).
Bicycles are not allowed in the garden. There is a designated bicycle stand in the parking lot.
Please do not get into or play in the water features.
Non aggressive dogs are permitted but must remain on leashes at all times. Dogs are not permitted to swim in water features including lakes. All pet waste must be removed by pet owner.
Firearms are prohibited.
Strollers and small wagons may be used in the garden to transport small children.
All outdoor flames are prohibited including candles.
Balloons are prohibited.
Amplified music and noise-making devices are prohibited, unless pre-approved by Garden staff.
Accessibility
Many of the garden paths are suitable for wheel chairs or motorized carts for the disabled. (Clark Gardens does not have wheelchairs nor individual carts for rent).